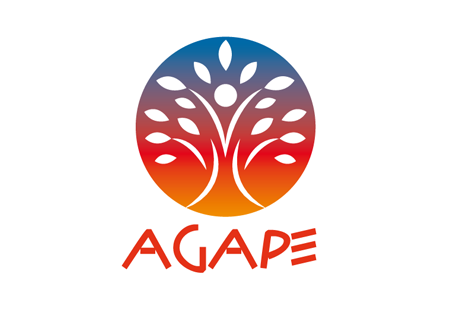 AGAPE: Active aGeing And Personalised service's Ecosystem.
The Agape rationale is the design and implementation towards business deployment of an advanced technology platform enabling multilayer innovation adoption services for older adults (primary end users), informal/formal carers (secondary end users) and care organization (tertiary end users). Through a dynamic engagement of all the identified end users' groups, the Agape innovation adoption strategy aims at supporting the co-creation and validation of three main intervention categories:
1. Deployment of a modular technology platform (Agape platform) enabling advanced and customized AHA services to achieve service adoption and sustainable organization.
2. Strategies for incremental use of digital services, training and coaching services, behavioural change strategies.
3. Evidence of the innovation adoption: Agape platform will enable to monitor with specific KPI and reports the outcomes of the innovative service implementation process and the service performances. Such a strategic feature will provide care organization managers with an added value to fine tuning the service strategy and carers training and to report services value towards decision makers. Agape AHA service adoption strategies will be deployed and assessed in 3 EU Pilot Sites (Italy, Portugal, Romania) to promote the Agape services' integration with different local ecosystems, in terms of services organizations, policies, business models, value-chain stakeholders' needs and wishes. Around 200 end users, including elderly people, carers and care organizations, will be recruited in order to provide evidence concerning the Agape platform.
MEDEA is the Project Coordinator and will manage the Impact Assessment & maximization.
Users involved:
200 end users: 100 primary end users, 40 informal and 60 formal carers, 5 care organizations in 3 pilot sites (Italy, Portugal, Romania).
To know more:
https://www.agape-ecosystem.eu/

In collaboration with:
Fondazione don Carlo Gnocchi ONLUS – End User User Italy
https://www.dongnocchi.it/
Umana Persone Impresa Sociale – End-user/Buisness Italy
https://umanapersone.it/
Senlab SENL – Business Slovenia
https://senlab.io/en/
Luxembourg Institute Of Science And Technology LIST – Research Luxemburg
https://www.list.lu/
Carol Davila University Of Medicine And Pharmacy UMFCD Research – User Romania
https://umfcd.ro/en/
Be-Com di Luca Parente BECOM – Business Italy
https://www.be-com.it/
Cáritas Diocesana de Coimbra CDC – End-user User Portugal
https://caritascoimbra.pt/
Sensoria Europe BV Business Netherlands
https://www.sensoriahealth.com/
Details
Project coordination, Impact assessment & maximization
Active and healthy ageing
Social and Healthcare services – Silver economy