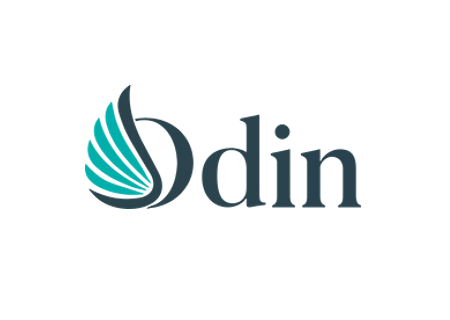 ODIN: Leveraging AI based technology to transform the future of the health care delivery in Leading Hospitals in Europe.
ODIN is a European multi-centre pilot study focused on the enhancement of hospital safety, productivity and quality. This project will contribute to the implementation of the European Smart Hospitals of the Future.
The main objective is to deliver an open digital platform, supporting a suite of services and Key Enabling Resources (KERs) empowered by robotics, Internet of Things (IoT) solutions and specialized AI. These resources will be implemented in three Reference Areas of Hospital Interventions: workers, robots and medical locations and will be tested through seven Clinical User Cases in leading hospitals of six European countries: Spain, France, Germany, Poland Netherlands and Italy.
Medea collaborates to the pilots outcome evaluation and to the ecosystem enlargement to new stakeholders.
To know more:
https://www.odin-smarthospitals.eu/

In collaboration with:
MEDTRONIC IBERICA
https://www.medtronic.com/it-it/index.html
CERTH CENTRE FOR TECHNOLOGY HELLAS
https://www.certh.gr/root.en.aspx
FORTH FOUNDATION FOR RESEARCH AND TECHNOLOGY HELLAS
https://www.forth.gr/en/home/
UNIVERSITY OF WARWICK
https://warwick.ac.uk/
SCUOLA DI STUDI SUPERIORE SANT'ANNA PISA
https://www.santannapisa.it/it
ROBOTNIK AUTOMATIC SLL
https://robotnik.eu/
MY SPHERA
https://www.mysphera.com/
TWI HELLAS ASTIKI MI KERDOSKOPIKI
https://www.twi-hellas.com/
PHILIPS ELECTRONICS NETHERLANDS
https://www.philips.com/a-w/about/innovation/innovation-hubs/eindhoven.html
UNIVERSIDAD POLITECNICA DE MADRID
https://www.upm.es/
INETUM
https://www.inetum.com/en
UNIVERSITA' CAMPUS BIOMEDICO DI ROMA
https://www.unicampus.it/
UMC UTRECHT
https://www.umcutrecht.nl/nl
HOSPITAL CLINICO SAN CARLO
https://www.comunidad.madrid/hospital/clinicosancarlos/
CHARITE' UNIVERSITAT MEDIZIN BERLIN
https://www.charite.de/en/
AMIENS PICARDIE UNIVERSITY HOSPITAL
https://www.chu-amiens.fr/
MEDICAL UNIVERSITY OF LODZ
https://studymed.umed.pl/
MINDS AND SPARKS GMBH
https://www.mindsandsparks.org/
UDG ALLIANCE
https://www.udgalliance.org/
LABORATORIO MEDICT UNIVERSITA' DI FIRENZE
https://www.dinfo.unifi.it/