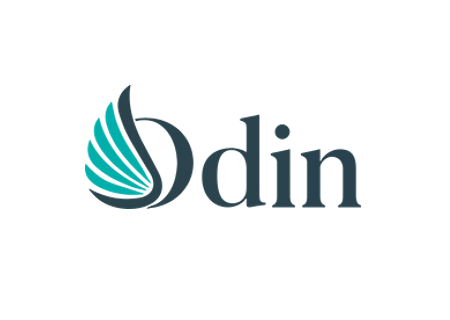 ODIN: Leveraging AI based technology to transform the future of the health care delivery in Leading Hospitals in Europe.
ODIN è un studio pilota europeo multicentrico incentrato sul miglioramento della sicurezza, della produttività e della qualità di cura degli ospedali. Questo progetto contribuirà alla progettazione e realizzazione dell'ospedale del futuro.
Obiettivo principale è fornire una piattaforma digitale aperta, che supporti una suite di servizi e risorse abilitanti chiave (KER) basate su elementi di robotica, soluzioni Internet of Things (IoT) e sistemi avanzati di Intelligenza Artificiale. Queste risorse saranno implementate e validate in sette Casi d'uso nei principali ospedali di sei Paesi europei: Spagna, Francia, Germania, Polonia, Paesi Bassi e Italia.
MEDEA collabora alla valutazione degli outcome dei pilot e all'attività di ampliamento dell'ecosistema verso nuovi stakeholders.
Per saperne di più:
https://www.odin-smarthospitals.eu/

In collaborazione con:
MEDTRONIC IBERICA
https://www.medtronic.com/it-it/index.html
CERTH CENTRE FOR TECHNOLOGY HELLAS
https://www.certh.gr/root.en.aspx
FORTH FOUNDATION FOR RESEARCH AND TECHNOLOGY HELLAS
https://www.forth.gr/en/home/
UNIVERSITY OF WARWICK
https://warwick.ac.uk/
SCUOLA DI STUDI SUPERIORE SANT'ANNA PISA
https://www.santannapisa.it/it
ROBOTNIK AUTOMATIC SLL
https://robotnik.eu/
MY SPHERA
https://www.mysphera.com/
TWI HELLAS ASTIKI MI KERDOSKOPIKI
https://www.twi-hellas.com/
PHILIPS ELECTRONICS NETHERLANDS
https://www.philips.com/a-w/about/innovation/innovation-hubs/eindhoven.html
UNIVERSIDAD POLITECNICA DE MADRID
https://www.upm.es/
INETUM
https://www.inetum.com/en
UNIVERSITA' CAMPUS BIOMEDICO DI ROMA
https://www.unicampus.it/
UMC UTRECHT
https://www.umcutrecht.nl/nl
HOSPITAL CLINICO SAN CARLO
https://www.comunidad.madrid/hospital/clinicosancarlos/
CHARITE' UNIVERSITAT MEDIZIN BERLIN
https://www.charite.de/en/
AMIENS PICARDIE UNIVERSITY HOSPITAL
https://www.chu-amiens.fr/
MEDICAL UNIVERSITY OF LODZ
https://studymed.umed.pl/
MINDS AND SPARKS GMBH
https://www.mindsandsparks.org/
UDG ALLIANCE
https://www.udgalliance.org/
LABORATORIO MEDICT UNIVERSITA' DI FIRENZE
https://www.dinfo.unifi.it/