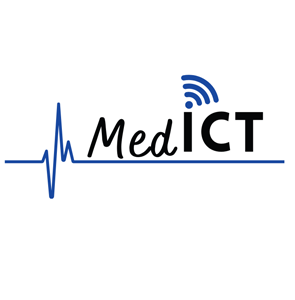 MedICT Lab is an innovative joint strategic initiative bringing together technological and clinical departments of Florence University, Healthcare Regional Agency, Florence health care service provider and SMEs working in the ICT domain.
The aim of the lab is to boost the development, validation and adoption of innovative ICT solutions in real settings in order to promote health status of citizens and heath care systems sustainability.
MedICT aim is to promote R&D and technology transfer strategies in order to create a system for:
• Implementation of preventive, compensatory, adaptive and educational services, aiming at promoting healthy lifestyles
• Optimal use of distributed healthcare data and technologies to improve healthcare diseases diagnosis and treatment
• Generation of the innovation impact evidence to support cost / performance ratio
• Promotion of digital healthcare market thanks to proper exploitation and business strategies.
Details
Multidisciplinary expertise of MedICT partners enables a demand driven innovation approach exploiting resources of research lab in Florence University, clinical repositories and clinical know-how, innovation capabilities and business strategies of SMEs.
Healthcare management skills:
• Epidemiogical reserch and clinical studies
• Healthcare service provider
• Health technology assessment
• Socio-economic impact of innovative health methods / technologies
• Business strategies in healthcare
Technological skills:
• Wearable sensors
• Localization systems
• Software Engineering
• Quantitative data analysis for diagnosis and prevention
• Blockchain
• Security and privacy